Letterpress : visit at Ateliers André
I recently asked the Ateliers André to print my new business card – an opportunity to pay a visit to this high place of printing and engraving.
Ateliers André settled in 1931 in the heart of Belleville, a popular area in the east of Paris, in the beautiful scenery of the old court of the Sisters of St. Louis hospital. Their core business being traditional craft skills, they have never ceased to operate their letterpresses. As this technique has a renewed interest among designers, this uninterrupted experience makes them privileged interlocutors.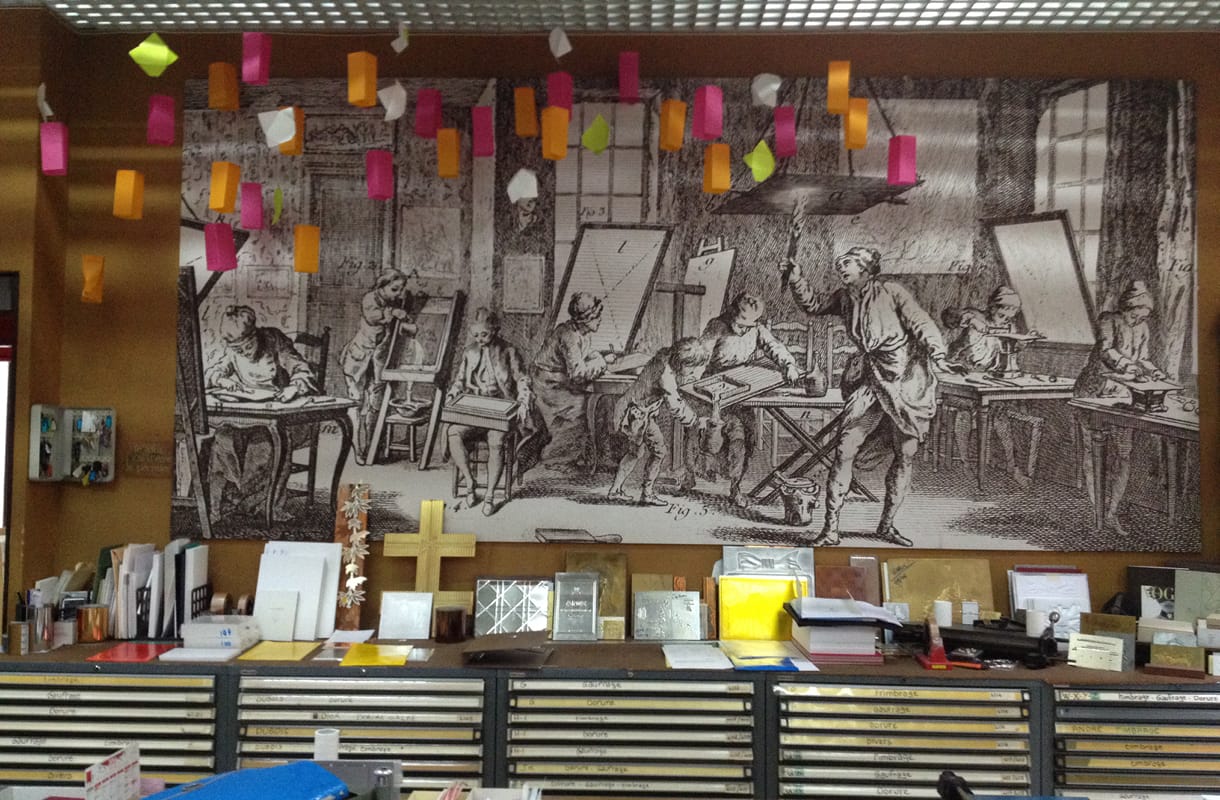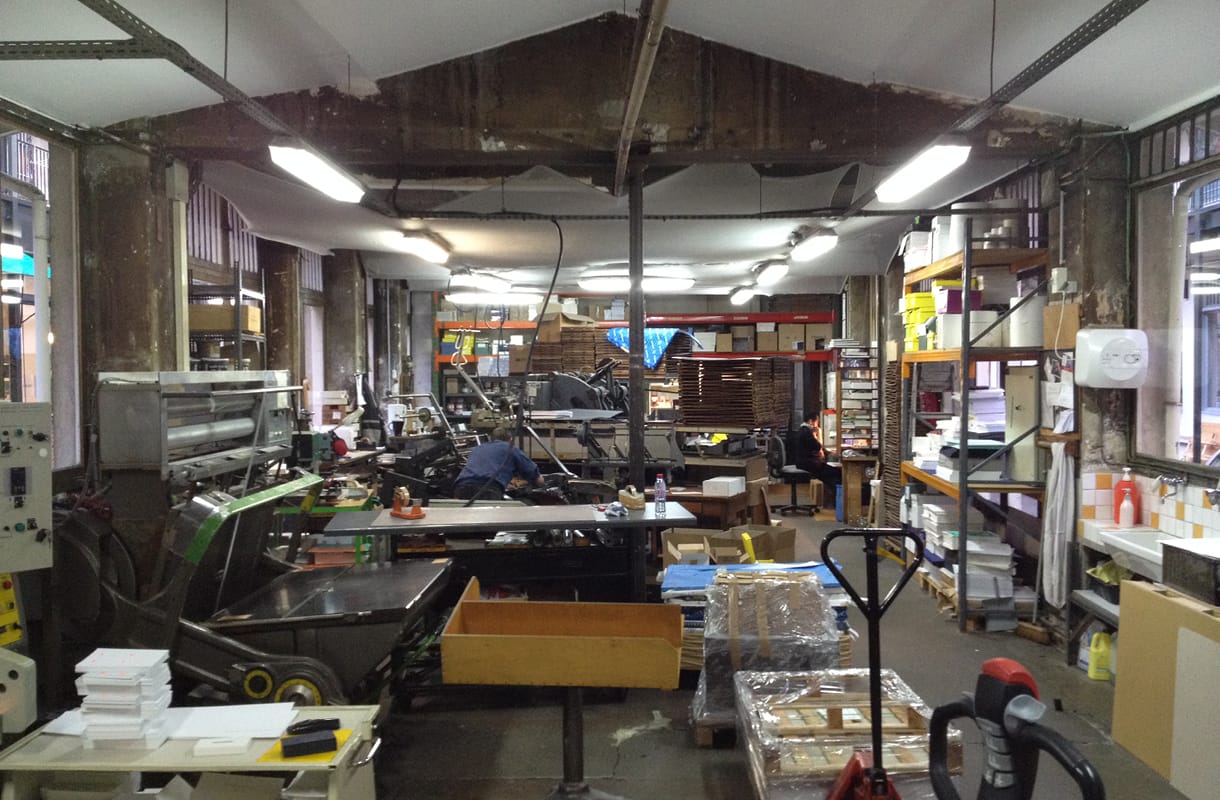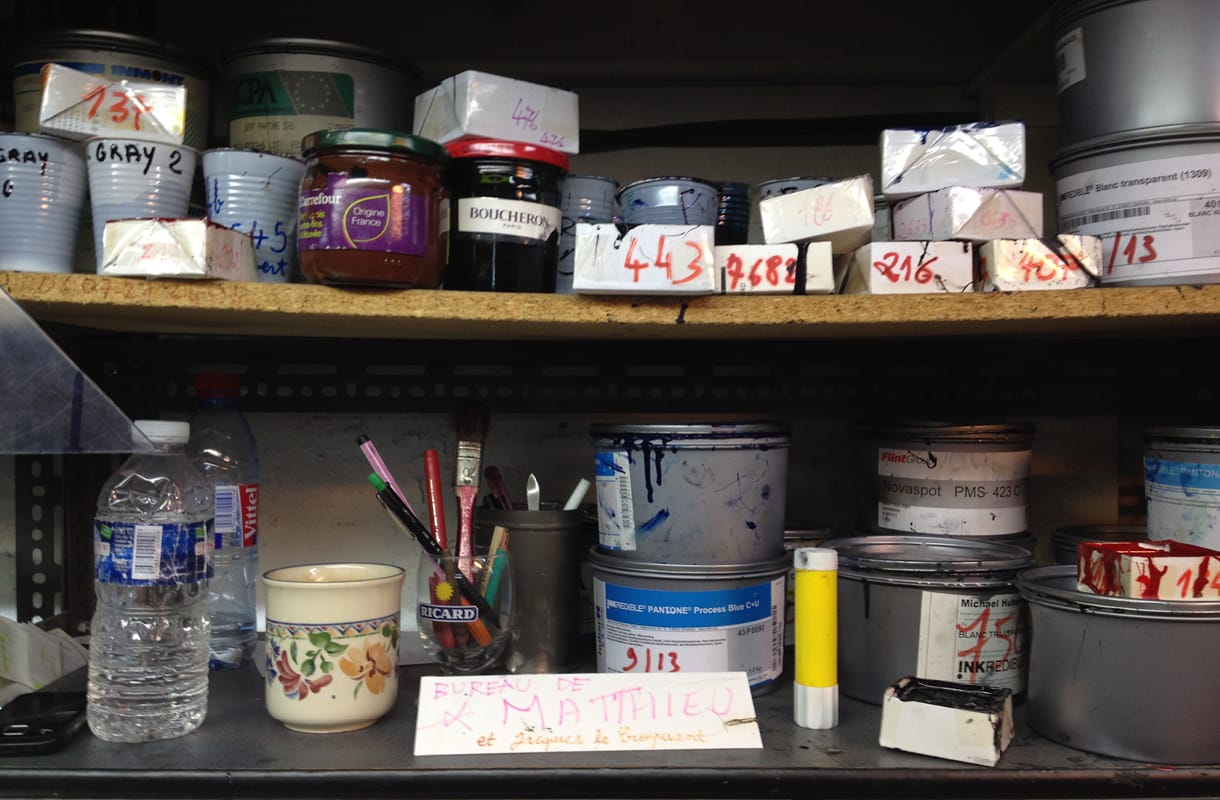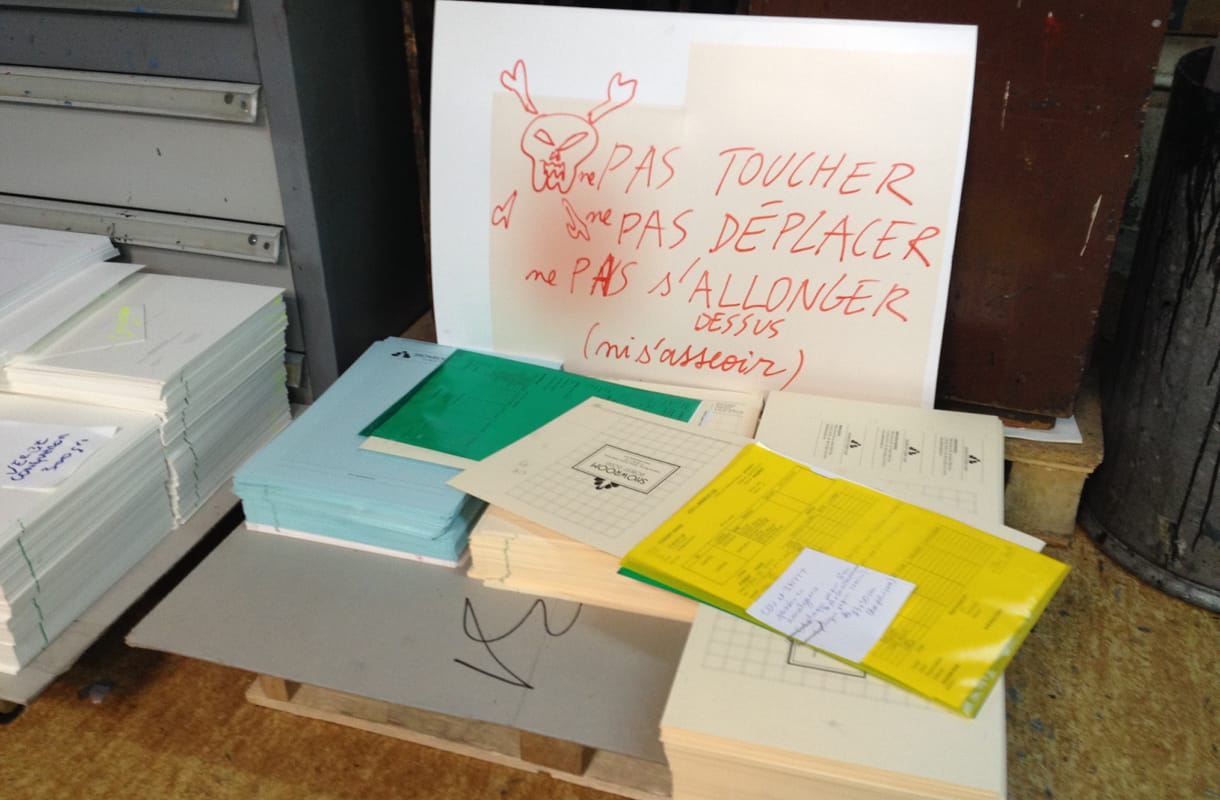 I chose the paper Natural Cotton 320 g, a magnificient paper created by Zuber, a French paper-maker actually specializing in wall papers hand painted. I urge you to take a look at the incredible achievement of this house, who has been officiating uninterruptedly for over two centuries.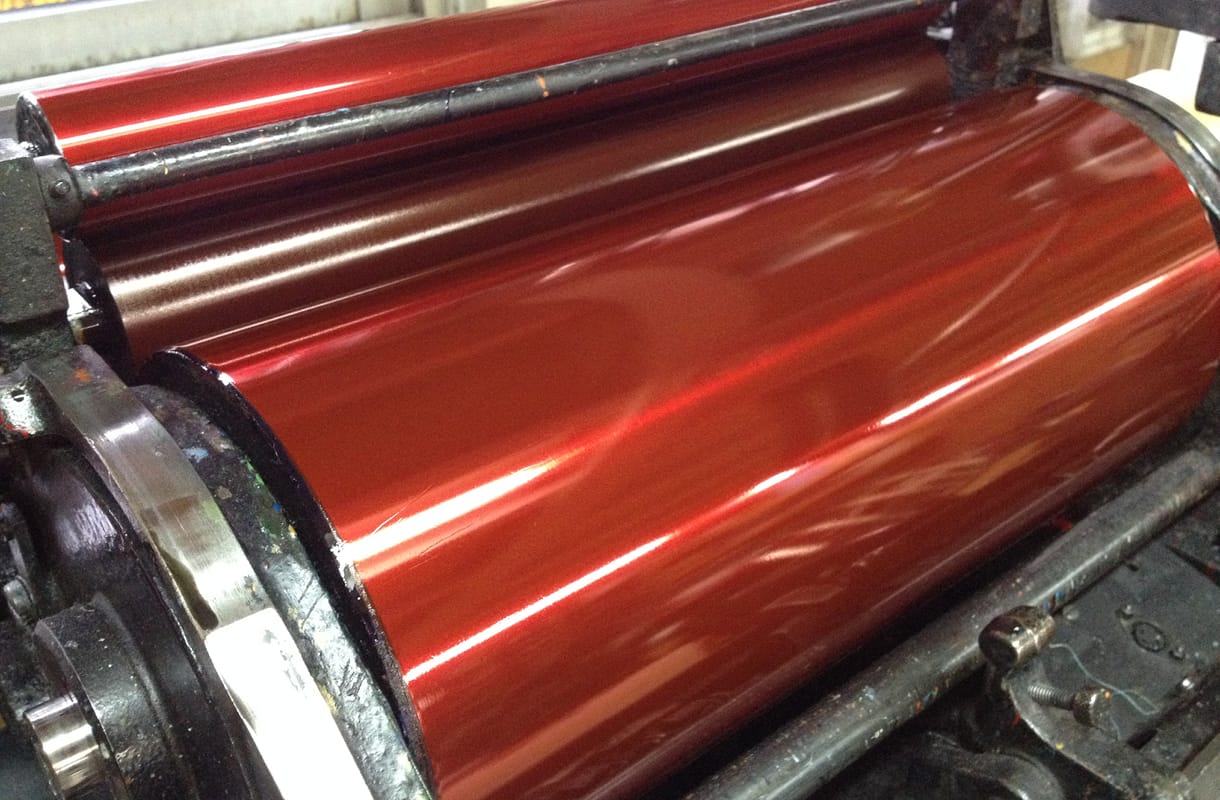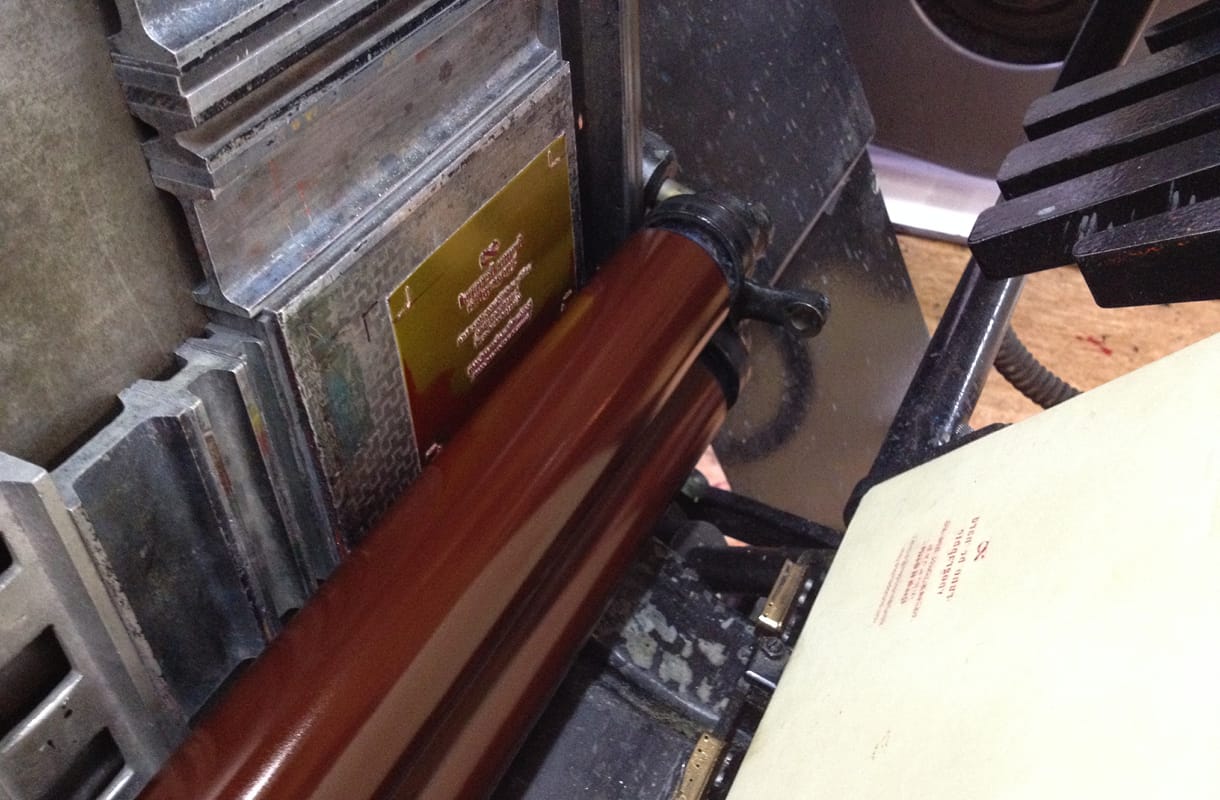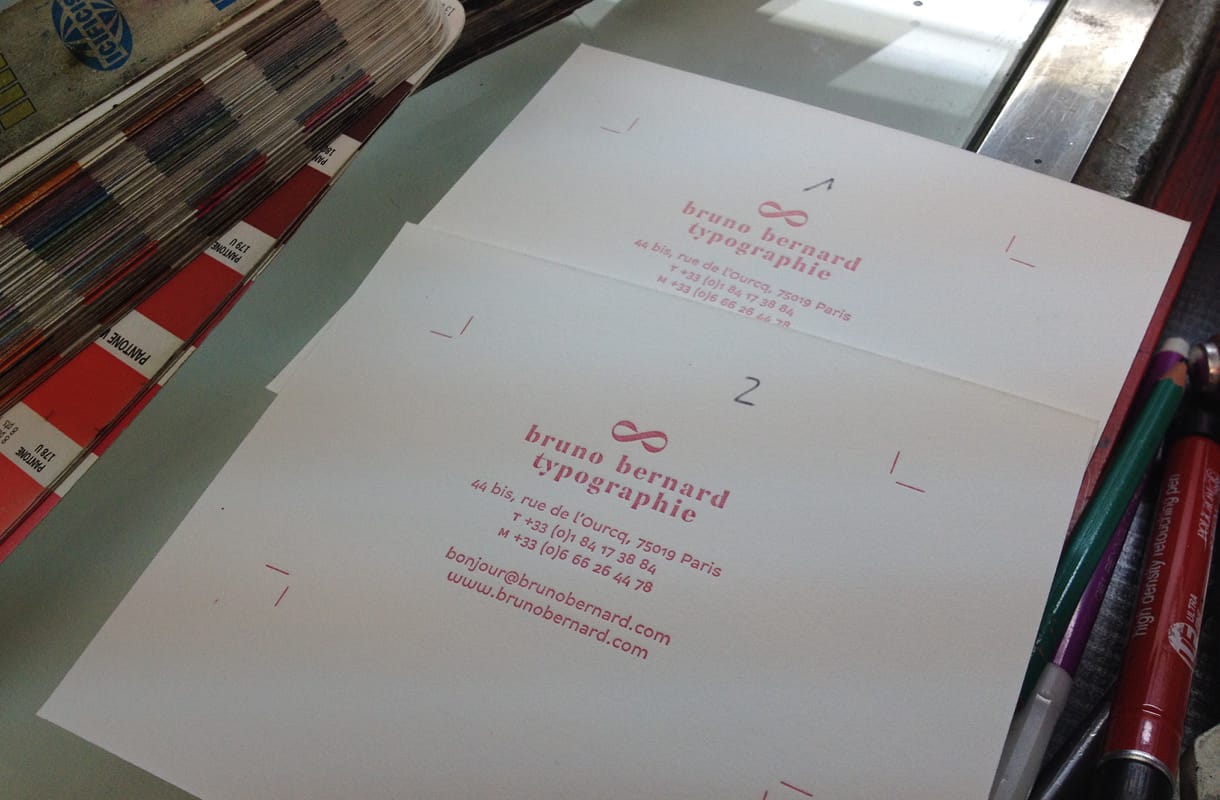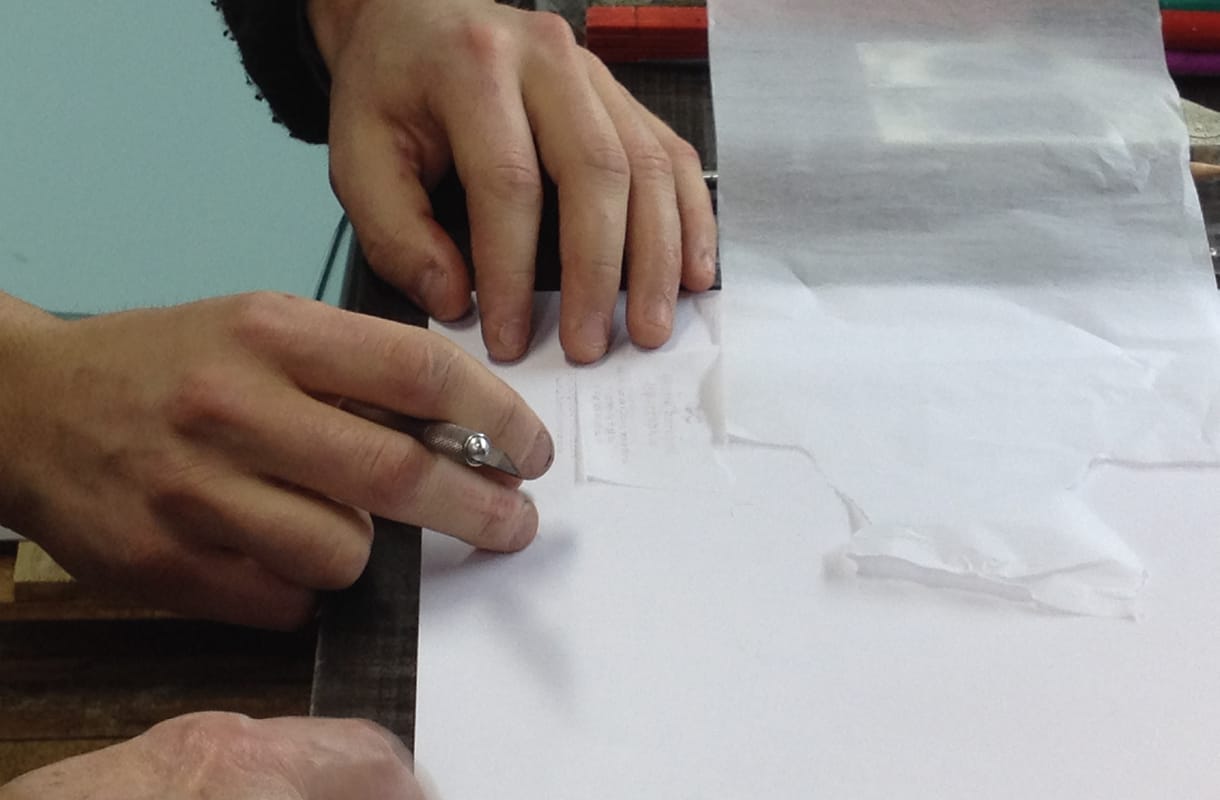 Typefaces in used here: Mazette et Mihaly.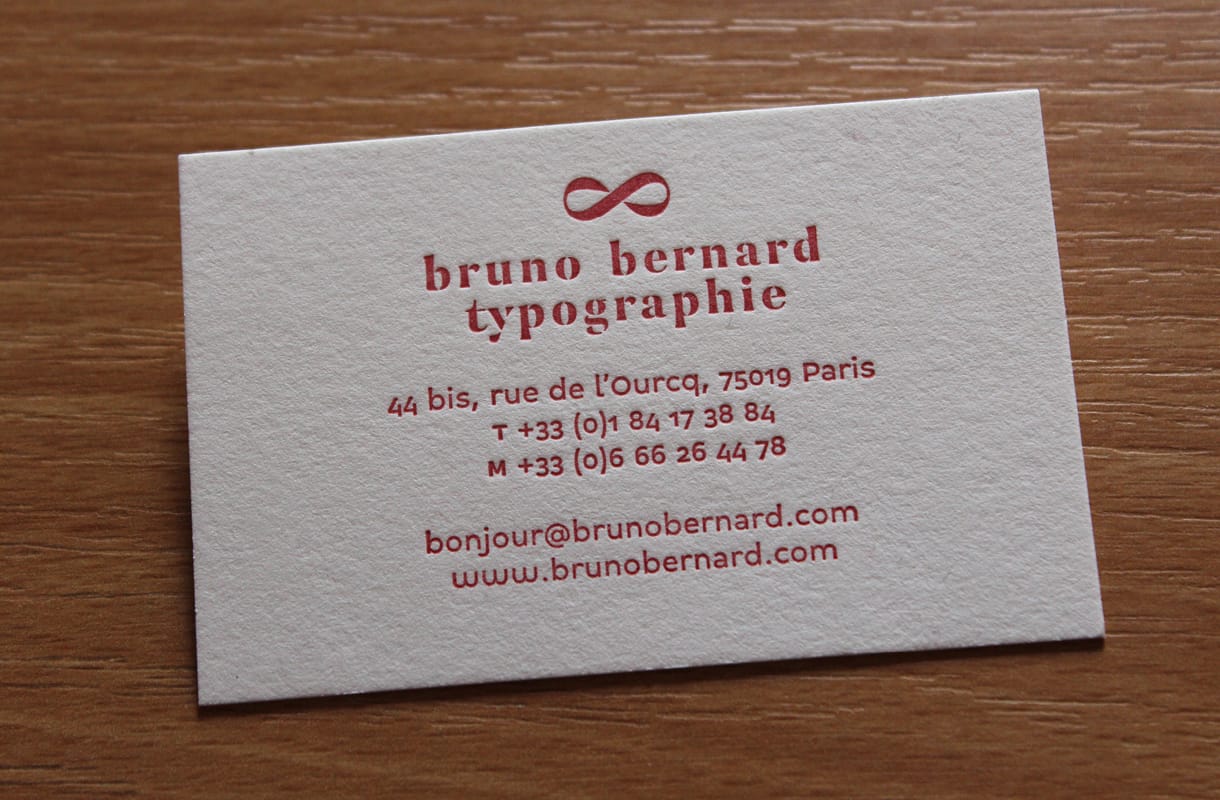 Comments